A stunning Astrophotography image of several Galaxies has won 3rd place at the prestigious Grenwich Royal Museums Annual Galaxies Competition. The composition, taken by Paul Montague over 17 hours, was shot at Bendleby Ranges, a favourite location for Paul and many others due to the stunning clear skies and lack of light pollution.
Paul described his work on the image:
"These galaxies, NGC 5101 and NGC 5078, were shot from the South Australian outback with an 8- inch telescope and a monochrome camera. About 17 hours of data in total was required to bring out the fainter outer reaches of NGC 5101," Paul says.
"The juxtaposition of the dusty side on galaxy NGC 5078, interacting with its small neighbour IC 879 against the smooth face-on galaxy NGC 5101 is intriguing."
Equipment used: GSO Ritchey-Chretien 8″ telescope, Chroma LRGB 31 mm filters, Astro-Physics Mach1 mount, ZWO ASI294MM-Pro camera, 1,200 mm f/6, multiple 3-minute Luminance and 5-minute RGB exposures, approx. 17 hours total exposure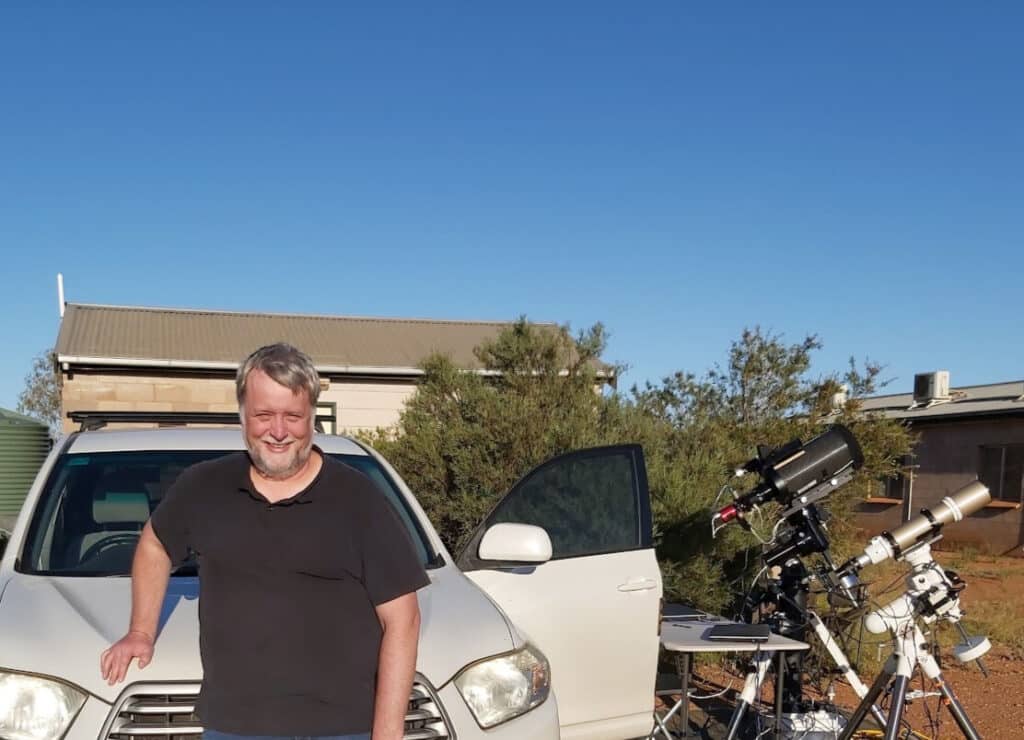 For full details of the competition, please see Galaxies 2023: Astronomy Photographer of the Year | Royal Museums Greenwich (rmg.co.uk)